learn more about our
Enrollment & programs
Little Einsteins Early Learning Centers provide full service child care programs for infants to children twelve years of age. Our Pre-K program is FREE to children who live in Philly and have turned 3 by Sept. 1st.
Download application
Download Pre-K Application
Full Service Care
Little Einsteins ELC is a licensed Keystone Star 4 childcare center that gives infants, toddlers, preschoolers and school age children the love, support, and tools they need to grow with confidence. Our certified teachers implement lesson plans that target the needs, interests, and abilities of their learners. Children  are provided structured learning centers, small and large group activities, and individualized experiences on a daily basis. 
Low Child-to-Teacher Ratio
Our low child-to-teacher ratio classrooms are designed to meet the learning needs of our children, so they can easily transition to the next academic level.
Enrollment
How To Enroll Your Child
Enrolling your child at Little Einsteins Early Learning Center is as easy as 1. 2. 3.  Start by contacting us!
01.
Contact the facility by phone, email or by completing the contact form below.
02.
Visit one of our sites. Parents are strongly encouraged to visit the facility with their child. Prospective children are encouraged to spend time in the classroom.
03.
Complete an application and provide all requested documents. We'll need copies of a physical and a birth certificate.
Programs
We encourage children to have confidence in their abilities, thereby building self-esteem and character. Our curriculum is designed to provide developmentally appropriate planned activities to support the individual needs of each child.

Infant and Toddler Care
Infants may be enrolled at Little Einsteins centers once they've reached six weeks of age. Our caregivers train extensively and have previous experience in group-care for infants and toddlers.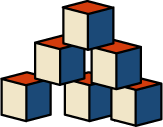 Our Early Learning Preschool Program is for children 3-5 years old. We have a pre-planned weekly curriculum for each age group and provide for both full time and part time schedules. To qualify your child must be 3 by September 1st and live in Philly.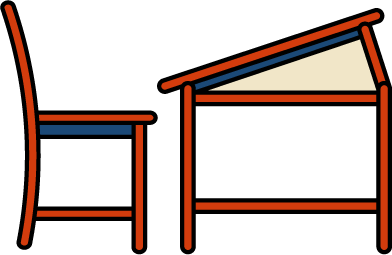 Before and After School Care
To accommodate for kids in these programs, we offer transportation to and from select schools. Children may arrive at the center for breakfast and then receive transportation to school. Upon return, we provide snacks and a fun-filled curriculum.

Summer Day Camps
We offer a Summer Day Camp program for school-aged children during the summer and on days that public schools are closed. These children go on many field trips and assist in planning their activities.
Little Einsteins
Early Learning Center
2030 Cottman Avenue
Philadelphia,  PA 19149
215-722-2600
[email protected]